Our Mission
We are adhered to the mission of providing second to none services in the marine oil and gas sector. Our mission is to strategically develop and execute the needed actions in order to provide and sustain the customer satisfaction. Upheld with the required expertise and skillsets we aspire and strive hard to achieve and realise our goal.
Our Vision
Our company was formed with a steadfast vision to emerge as a fully-fledged organization in marine and allied sectors. Fortified with dedication and a commitment to offer total solutions for the offshore and marine organizations our vision to offer sincere yet top class and reliable services shall be our foremost goal and desire.
New FlintOffshore & Marine Pte Ltd
We are group of companies based in Singapore with extended coverage in Indonesia. Backed up with substantial experience in the marine, offshore and oil & gas industries, our organization was started in the early 2000s. Keenly analysing the changes in the marketplace and adapting a proactive attitude we have progressed into specializing in various aspects of the marine, offshore and oil & gas industries. Establishing a firm foundation in the marine industry and a consistent determination we currently hold 5 Companies under the Management of NEW FLINT GROUP which are.
NEW FLINT Offshore & Marine Pte Ltd
NEW FLINT MARINE PTE LTD
NEW FLINT ENGINEERING PTE LTD
FARA'S ENGINEEIRNG PTE LTD
PT.FARA'S SHIPBUILDING & SHIP REPAIRS
Our Services
We are serving Marine Industry from many years. We expert in building Ship from Scratch. We are part of many Ship Yards as Sub Contractor. We have Own workshop in Bintang Industry to do all kinds of Jobs with Latest Machinery n Technology. Best service with Best Price.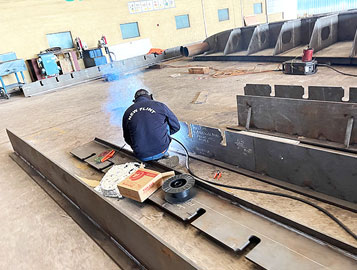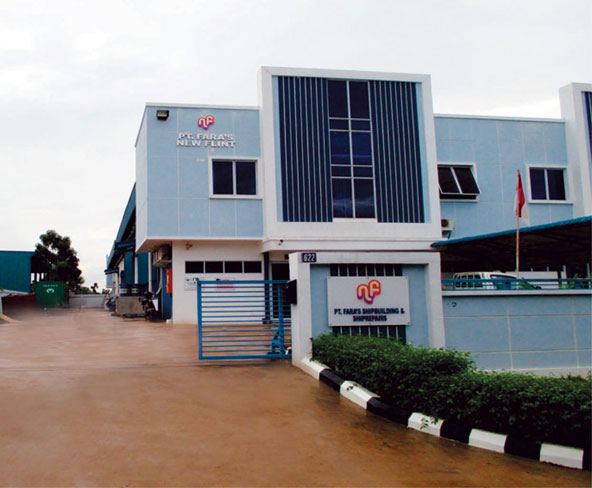 Rental Machinery
We hold one of the widest selections of rental equipment for anchoring and mooring, lifting and transport. We specialize in equipment rental and sales, repair and maintenance services and sales of related parts and accessories. Our range of equipment for maritime operations that are needed for hassle free operations and reliable works comprise of the following types of equipment:
Rental Machinery Products :
Genie Boom Lifts

Ingersoll Rand Compressors 100 CFM to 900 CFM

Ingersoll Rand Tower Light

Scissor Lift
If any query just drop an email, Our team will give you best price & service in Singapore & Batam (Riau) and Bintan (Tanjung Pinang) Indonesia.
view more
We are providing Rental Machinery for this kind of Industries
Marine
Construction
Oil & Gas
Our Workshop Facility
We have a large workshop in Bintang Industry II with world class machinery. Workshop is newly build with Overhead Crane, Lathe and all needed tools to do any kind of Building and repair work at our workshop.
Area : Length 43.8 mtrs & Breadth 20 mtrs
Total Area : 650 sq. mtrs
Facilities
Power (3P-3x300A-440V) PLN
Overhead Travelling Crane - (65T SWL)
Forklift (3.5T Capacity)
Water Facility (ATB Water)
Fire hydrant - (10 Bar)
Compressed Air - (15HP, 1000psi-415V)
view more
enquiry Now
Our sales respresentative will get in touch with you soon!!
Let's See Our News & Events